User Management
---
User management is an authentication feature that allows the administrators to manage team members access to the application configured. It makes easier for your team to access the test cases and your team can be updated about the progress of testing.
Its a two-step process
1. Enter email ID of the team member (email ID has to be registered with CloudQA to access application)
2. Add user
3. Grant permissions as Moderator or User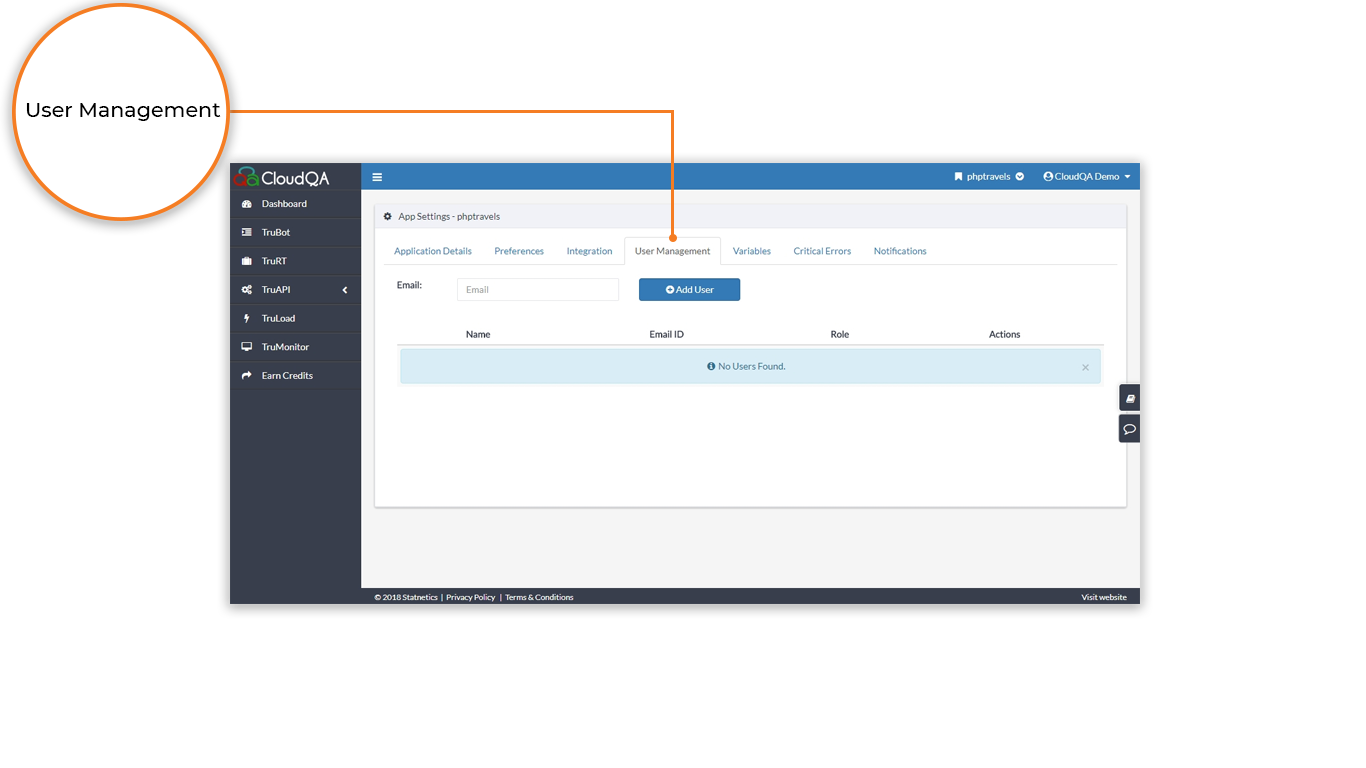 User: Users only have access to test cases configured, and few pages in the account. Users will not have access to user management
Moderator: Moderator has access to all pages as admin, but he cannot delete the application
NOTE: If you have any issue that has to be resolved by CloudQA, you can give access to [email protected]
Is this article helpfull?
Sorry we are unable to collect your message currently. Please send using this page.