PagerDuty Integration
---
PagerDuty is an incident management platform that alerts via email, push, SMS, and phone, as well as automatic escalations, on-call scheduling, and other functionality to help teams detect and fix infrastructure problems quickly.
To integrate
You'll need to log into your PagerDuty account, create an events API v2 to log incidents in PagerDuty when triggered

For more information refer PagerDuty documentation
To integrate PagerDuty with CloudQA,

1. Navigate to Settings in CloudQA application, switch to Integrations tab.

2. Click Add Integration button, then click on PagerDuty tab

3. Obtain the Service Key (Integration key in PagerDuty - alphanumeric) generated in PagerDuty account and enter Event Type as trigger and save.

Whenever a failure occurs in your testing, it will log an incident in PagerDuty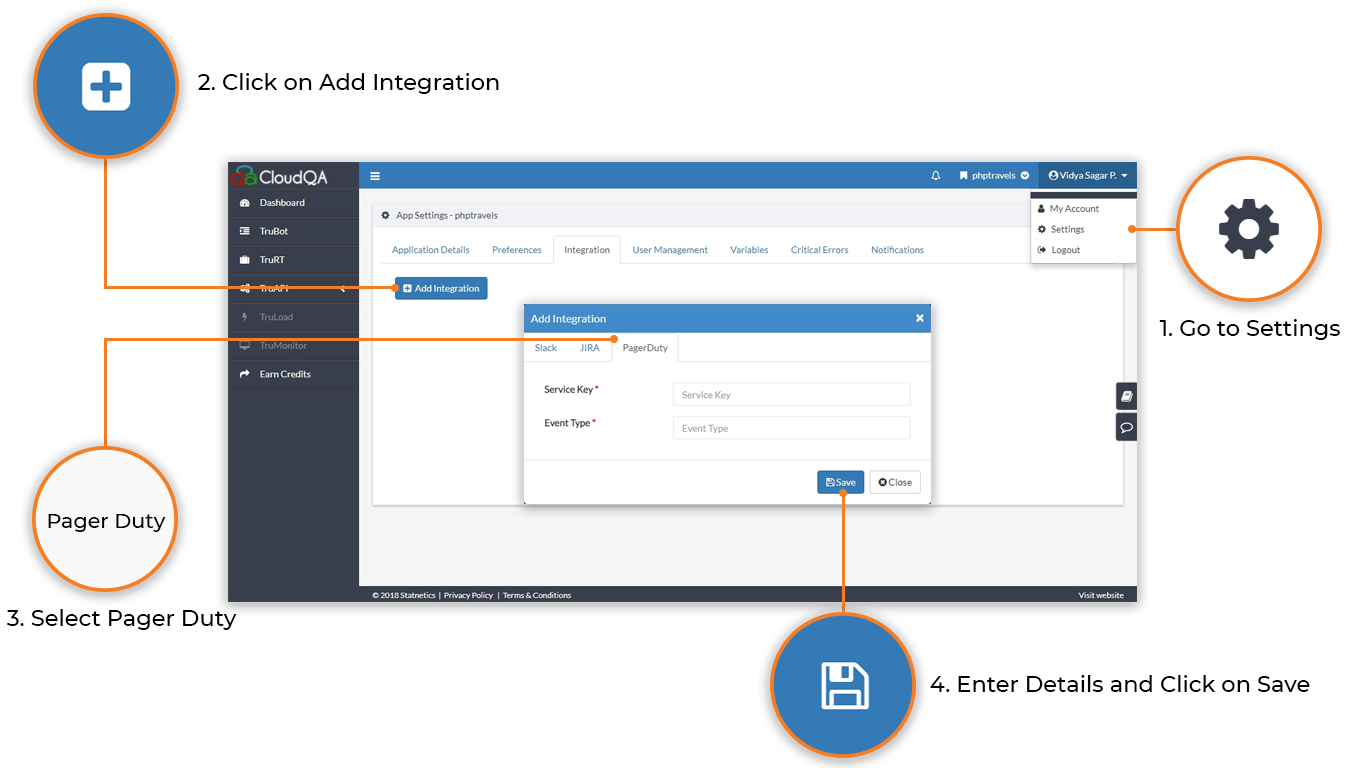 Is this article helpfull?
Sorry we are unable to collect your message currently. Please send using this page.