Get Started with CloudQA
---
To get started,
1. Register for a CloudQA account
Register for CloudQA, confirm your email ID and Login with your credentials.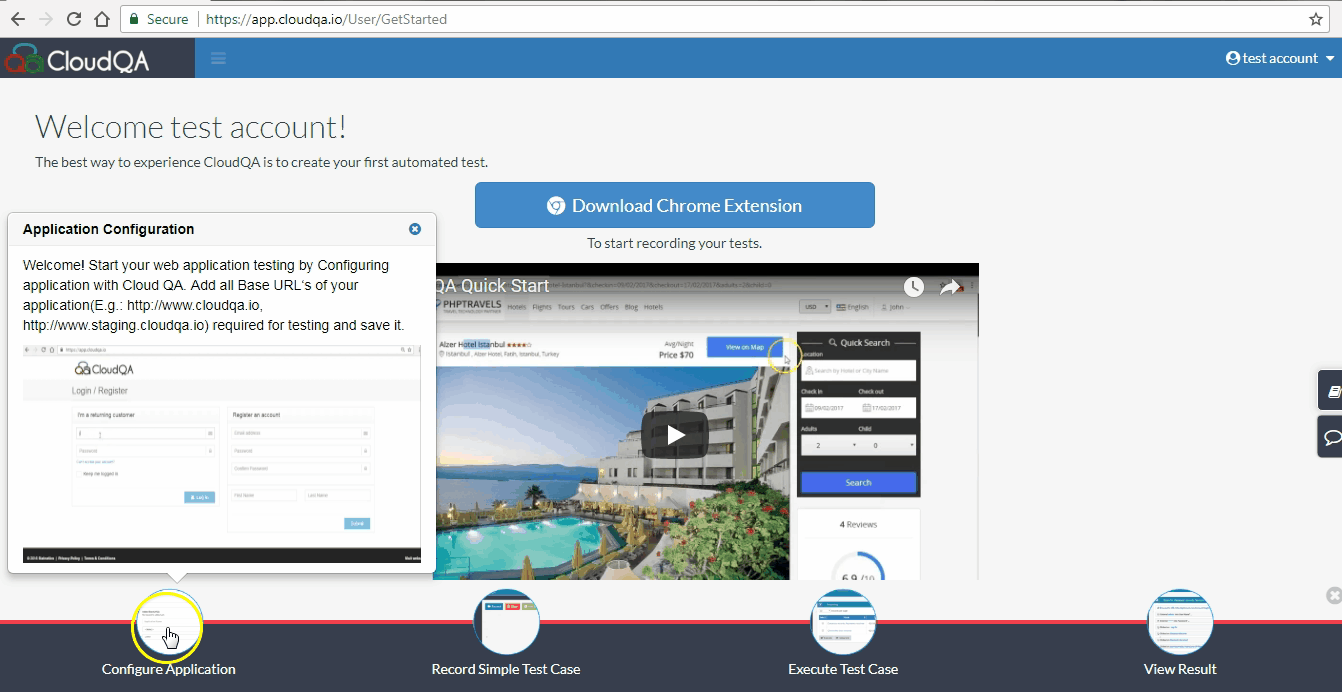 2. Welcome aboard!
Now that you are Logged in, you can see the option to download CloudQA Chrome Extension. For more help, see the onboarding process in the app below the extension notification.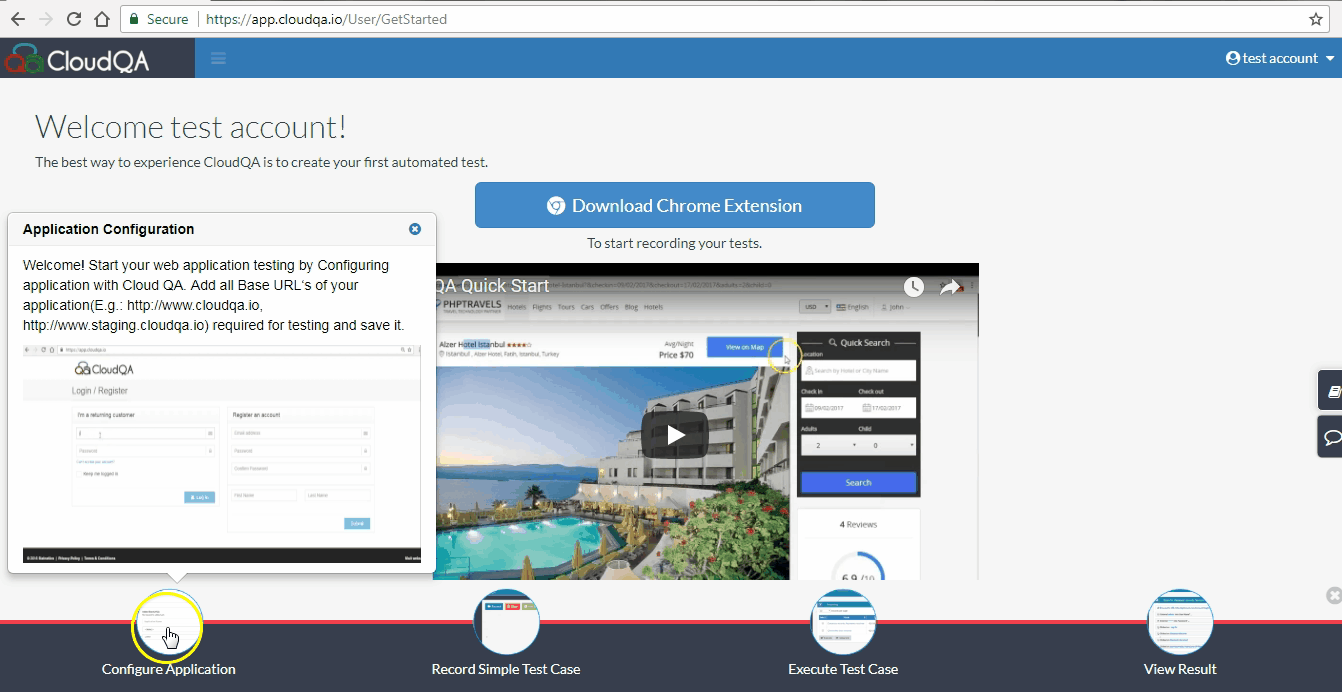 3. To create tests, install CloudQA Chrome Extension
Why Chrome Extension? CloudQA Extension records the actions on the website and sends it to our cloud where the test scripts are auto-generated.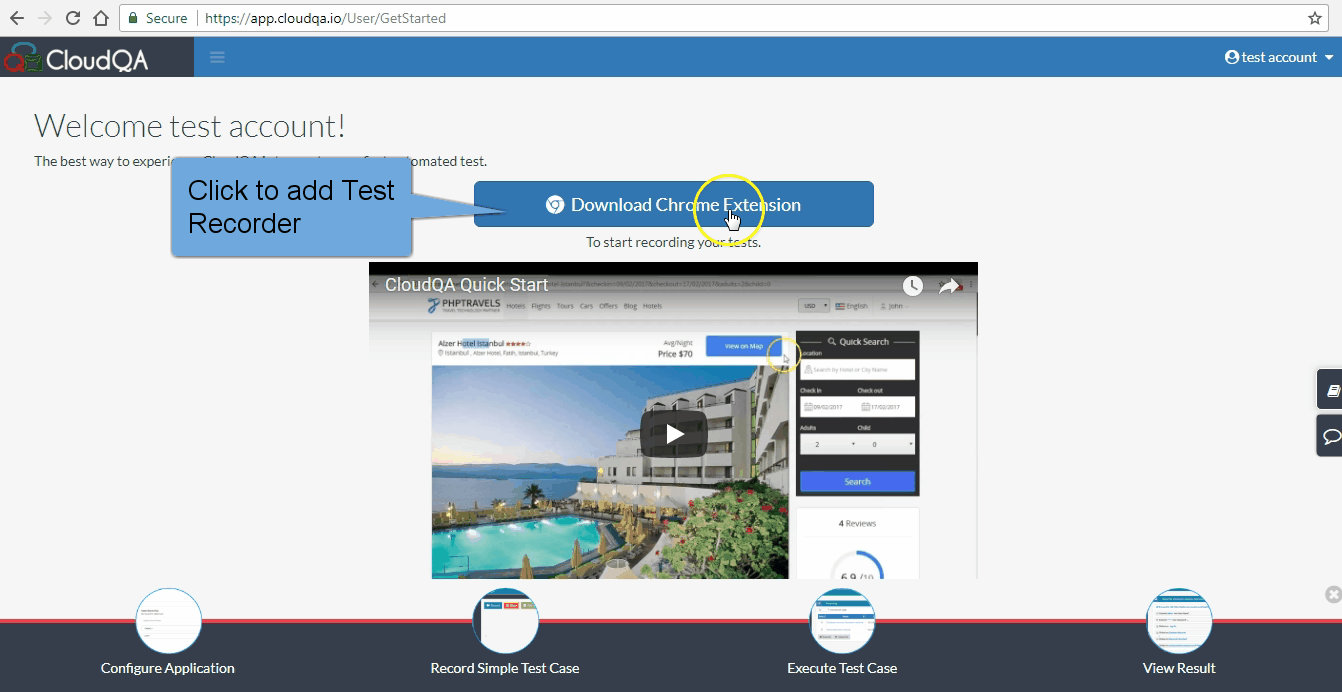 4. Configure your application
To add a new application, you are just one click away. First, navigate to your application (e.g: www.phptravels.net). Second, open the Test recorder log-in with your credentials. Lastly, you will have a Add new application button available, click and you are good to go!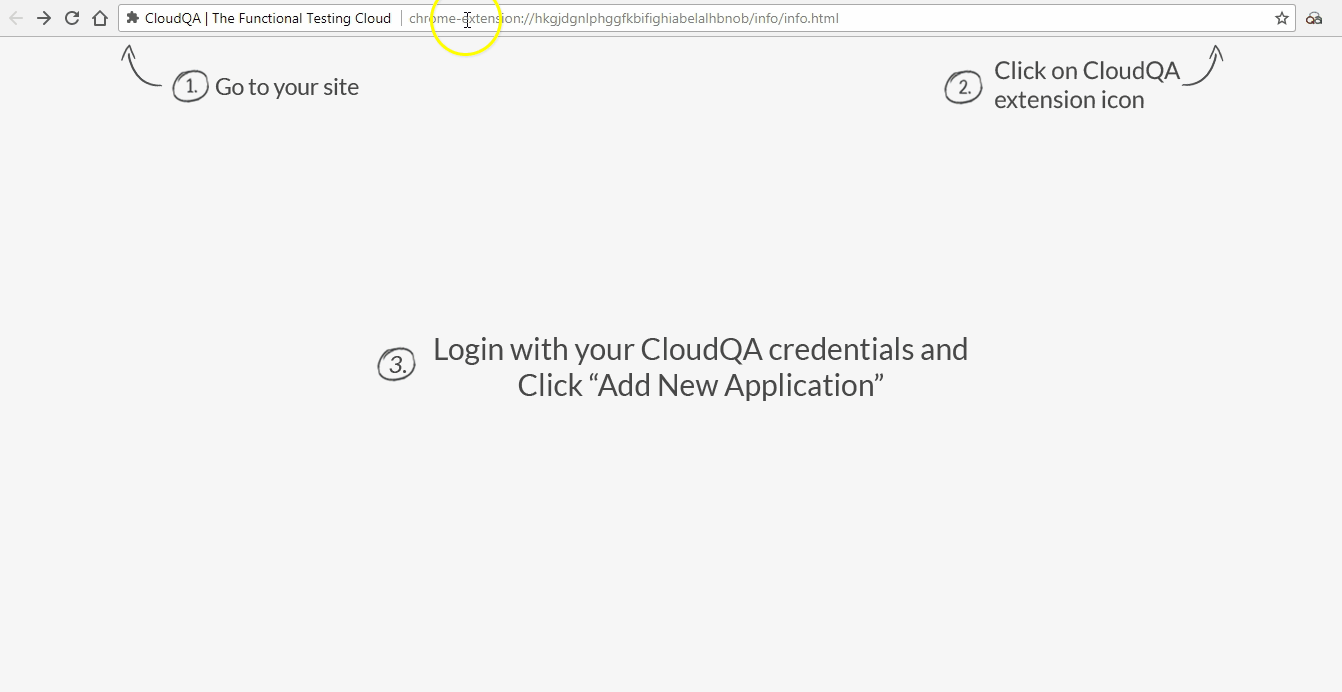 Is this article helpfull?
Sorry we are unable to collect your message currently. Please send using this page.